ESA European Contract (European Space Agency)
ESA European Contract (European Space Agency)
Duration: 2022
Coordinator : Farid Medjdoub
Objectives:
The proposed work aims to assess and quantify performances of new materials and device topologies of mmW GaN-based transistors allowing frequency extension up to W-band with the aim of achieving new stretch targets, especially in terms of ways to improve both power-added-efficiency and linearity. The novelty lies on an extensive survey of advanced concepts studied worldwide with respect to the whole figure of merits while including theoretical investigations of the most promising concepts based on TCAD simulations and checking the manufacturability of each approach with main EU epi-suppliers and foundries. The outputs from this study will allow ESA to focus its future GaN process development efforts to help enable a European supply chain for state of art mmW GaN MMIC technology.

LABEX GANEXT
LABEX GANEXT :
Duration: 2020 – 2025
Coordinator of RF and power electronics: Farid Medjdoub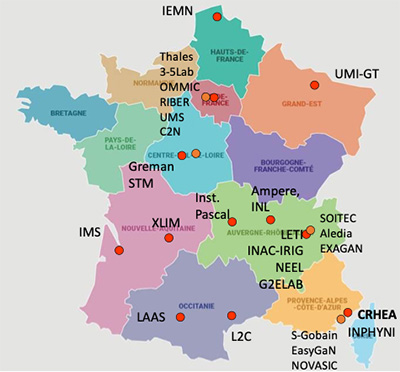 Objectives:
GANEXT is a French national network including industrials and academics working on nitrides materials and devices.
A funding close to 4 M€ for 4 years has been granted by the ministry of research.
Main part of the activities are focusing on power and RF electronics. Funded projects aim at significantly supporting the roadmap of French industrials in this frame.
DGA/CNRS contract GREAT
DGA/CNRS contract GREAT :
High frequency GaN electronics
Duration: 2021 – 2025
Coordinator : Farid Medjdoub
As a strategic technology, GREAT has ben jointly funded by DGA and CNRS to improve millimeter-wave GaN transistors for future radar systems.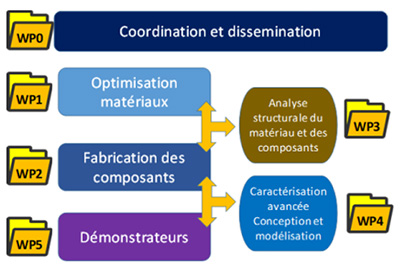 Objectives:
•Develop a robust GaN technology (TRL 4) up to W-band
•Support the optimization of UMS next generation of GaN transistors (GH10)
•Understand the parasitic phenomena and related device degradation under high electric field of ultrashort GaN transistors
•Analytical physical modelling and simulation of devices and circuits
•Ka-band circuit design to validate benefit of the developed technology at the circuit level