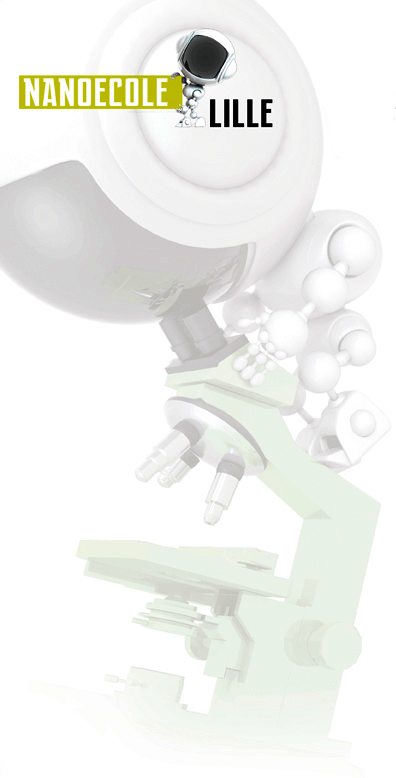 Nano-Ecole is a national project aiming at experimenting the introduction of nanotechnologies in schools.
The main idea is to combine science education and socio-scientific reflection. We work for a scientific education aiming at giving tomorrow's citizens the keys to participate in the technological choices to come and to reinforce the dialogue between science and society.
On the Nano-Ecole Lille website you will find a wealth of information.
Contact : Patricia LEFEBVRE-LEGRY
Courriel : patricia.lefebvre@iemn.univ-lille1.fr
Tél.: 03 20 19 78 10