Colloquium Dante & Galileo
Dante's Comedìa in a Galilean Retrospective
Colloque organisé par Raffaele Pisano – History of Physics and Applied Science and Technology Team (HOPAST), IEMN, Université de Lille, France.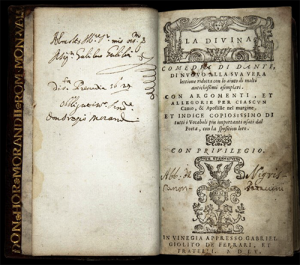 Lundi 22 novembre 2021 – 18h00-20h15
Institut culturel italien de Paris – 50 Rue de Varenne, 75007 Paris, France
Entrée libre mais réservation obligatoire ici.
Le colloque peut être suivi à distance avec le lien Zoom ici.
Télécharger la brochure du colloque ici.
Contact: