Masters DOAE adossés à l'Institut des Sciences et Techniques de Valenciennes (ISTV)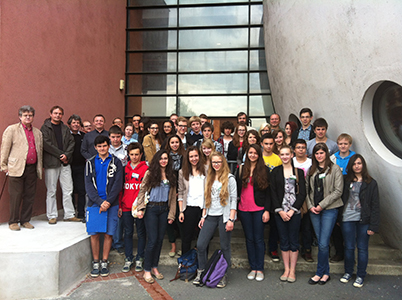 Avec 3000 étudiants et 9 départements, l'ISTV est une grosse composante de l'Université polytechnique Hauts de France qui propose plusieurs cursus étroitement liés aux thématiques de recherche du DOAE. Les étudiants peuvent y effectuer des modules d'initiation à la recherche ou leur stage de fin d'année. Par ailleurs, une visite du laboratoire est organisée tous les ans à l'automne dès la Licence 1 pour découvrir le monde de la recherche. Les cursus peuvent être développés en formation initiale, continue ou en apprentissage, aux niveaux Licence et Master.
L'offre de formations de l'ISTV s'appuie sur deux axes de développement majeurs :
1) L'électronique, la physique et les télécommunications
Fortement adossés sur les activités de recherche de l'IEMN-DOAE dans les domaines des télécommunications numériques, du traitement des signaux et de la physique des ondes ultrasonores, trois Masters entrent dans ce cadre :
Master TMR (Transport, Mobilités, Réseaux), parcours Ingénierie des Systèmes embarqués et Communications Mobiles (ISECOM) :
Développer des compétences de haut niveau dans le domaine des systèmes embarqués et des communications numériques (téléphonie mobile, réseaux filaires et sans fil, communication haut débit indoor et outdoor, liaison satellitaire, …) avec une forte orientation vers les applications liées aux transports. Les liens sont étroits avec l'écosystème régional en Transports terrestres : Technopôle Transalley, pôle I-Trans, Cisit, IRT Railenium, Fédération de Recherche CNRS Transports Terrestres et Mobilité
Ce parcours de recherche historique pour l'ISTV établit un lien naturel avec les activités de recherche du groupe COMNUM (Communications numériques) de l'IEMN.
Master CDSI (Cyber-Défense et Sécurité de l'information):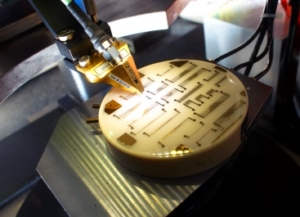 Former les étudiants aux méthodes et outils permettant de lutter contre la cybercriminalité et les failles des systèmes d'information, traiter les problèmes liés aux domaines de la sécurité numérique et le codage de l'information afin de pouvoir assurer la disponibilité des services, la confidentialité des informations et l'authentification des contenus.
Le volet électronique est en lien avec le groupe COMNUM de l'IEMN.
Master SGM (Sciences et Génie des Matériaux), parcours MCS (Matériaux, Contrôle, Sécurité) :
Double compétence élaboration/caractérisation des matériaux, par la maîtrise des techniques de contrôle de tout type de matériaux en bénéficiant de connaissances sur leur fabrication et les problèmes de sécurité associés.
Le contrôle matériaux est effectué par ultrasons par l'équipe TPIA (Transduction, Propagation et Imagerie acoustique) de l'IEMN et MAMINA (Matériaux et Acoustique pour Micro et Nano systèmes intégrés).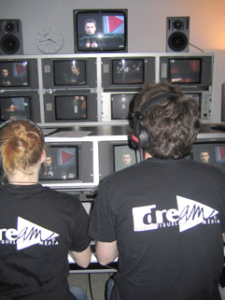 2) Un cursus complet de formation en audio-visuel de renommée internationale
La filière audiovisuelle DREAM (Développement Recherche Enseignement en Audiovisuel et Multimédia) a maintenant 40 ans d'existence !
C'est une formation à la fois scientifique et artistique (numérique – électronique) fortement demandée qui accueille chaque année une petite promotion de 18 étudiants. Elle est ouverte sur la base d'un recrutement national et international sélectif accessible après le bac en licence générale ou en BTS avec soit une orientation possible vers une Licence professionnelle après la deuxième année pour se former au journalisme technique sur un an, soit une poursuite en Master. On trouve plusieurs masters affiliés à cette formation mais c'est le Master ISIS (Ingénierie des systèmes, Images et Sons) qui se trouve adossé à l'IEMN.
Secrétariat pédagogique de la filière audiovisuelle : istv-master-dream@uphf.fr
The regional transportation ecosystem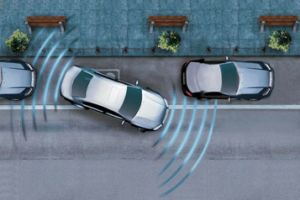 The IEMN is associated with the CNRS Transports Terrestres et Mobilité (TTM) Research Federation on projects with three other UMRs. The Federation, the result of collaborative research initiated with the CISIT program 2007-2014, is supported by the Polytechnic University of Valenciennes, the University of Lille and Centrale Lille.
Note: the ELSAT2020 collaborative project around the major issues of tomorrow in Transport and Ecomobility.
Around the "Transportation" R&D pipeline, initiated in the 2000s and linked to regional industry, a whole network of players has developed, with a number of business areas at its core:
- the Technopôle Transalley, which brings together companies, researchers and operators, is located in the extension of the Valenciennes campus and has 1000m2 of test platforms that are hosted by the Cisit (Campus International sur
Safety and Intermodality in Transport) which is a program led by the university to bring together research in Hauts-de-France.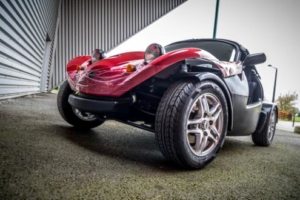 the pôle I-Trans is located on the Technopôle, which mounts and labels collaborative projects in transportation with the IRT Railenium (Technological Research Institute) which, in turn, creates a synergy betweenthe research centers,the companies and the network managers. This cluster has thus brought together since 2005 the main actors in industry, research and training in the field of transport systems and logistics for guided rail and automotive and intelligent transport services, to bring about innovative solutions.