Offre d'emploi : OPEN PhD POSITION – Development of robotic on-wafer probing station based on piezo-driven linear and rotation positioning stages for high frequency nanoelectronics metrology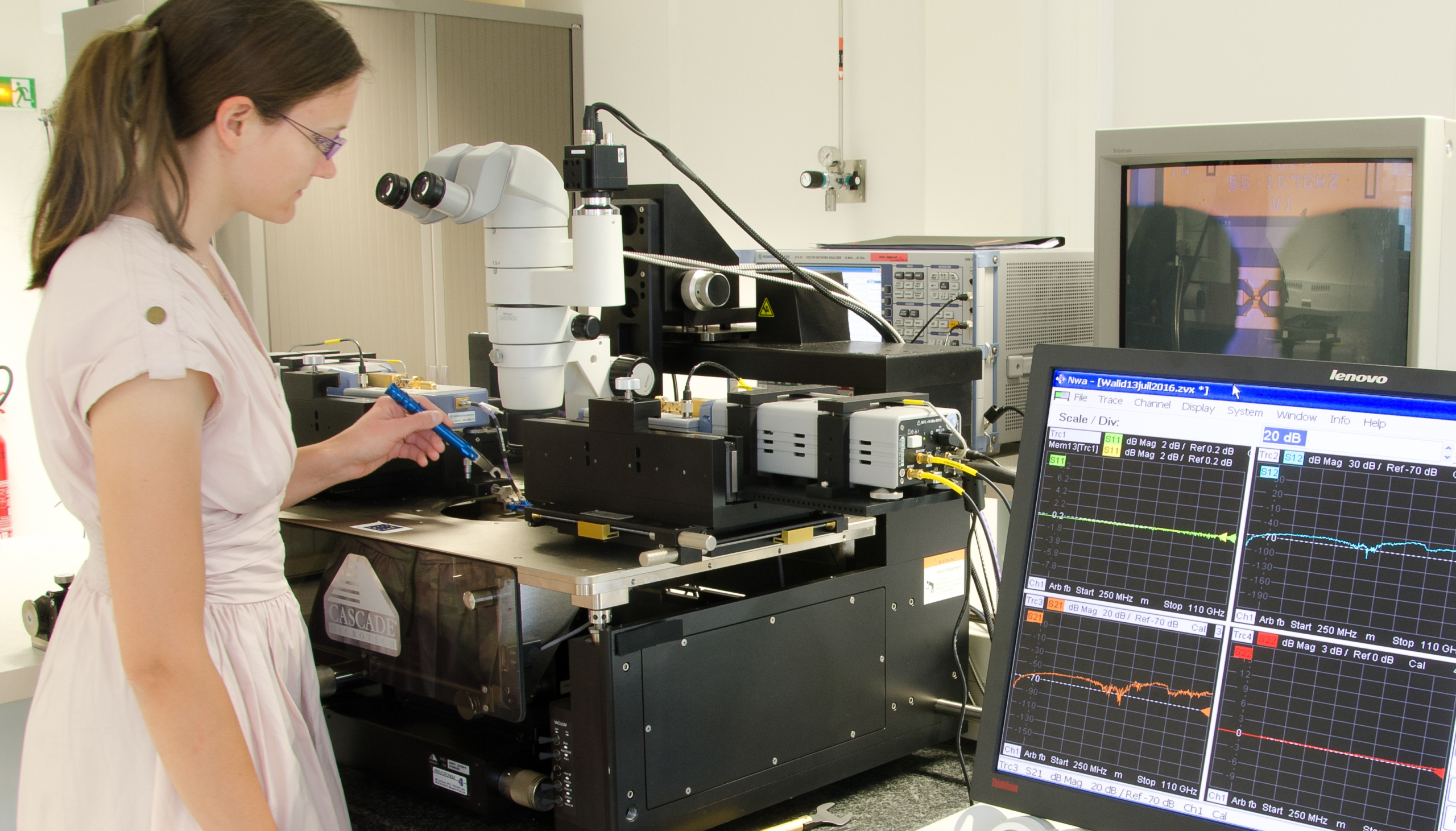 In the general context of the Europe's nanoelectronics industry, the project aims to develop innovative microwave characterization techniques and instrumentations for accurate and fine validation of electrical models dedicated to the design of circuits intended for high frequency applications (HF) up to sub-millimeter frequency ranges. The technologies investigated will be the CMOS 28FD SOI, PDSOI 65nm and sub 65nm, B55 and B55 + from STMicroelectronics®. The accurate high frequency (HF) small-signal characterization of nano-devices (transistors, capacitors, access pads, and connections) in coplanar waveguide (CPW) form are required for the establishment of electrical models used in computer-aided design (CAD) software. To drive the progress of the miniaturization of HF devices, new metrological issues related to the dimensional and electrical characterization must be addressed. A universal radio frequency (RF) device characterization set-up consists of a vector network analyzer (VNA), a probe station with a pair of microwave ground-signal-ground (GSG) probes aligned manually or automatically by means of a microscope or a camera system onto calibration substrates and device under test (DUT). Conventional RF test structures require probing pads to accommodate the probe tip geometry (down to a pitch of 25 µm). The positioning of the probe onto the CPW test structure generates misalignment measurement errors that affects the measurement reproducibility. In addition, nano-devices exhibit extreme impedances in contrast with the reference impedance 50 Ω of the VNA resulting in poor measurement sensitivity and accuracy.
To address this challenge, a novel and fully automated on-wafer probing will be designed and built from scratch. The sample stage and GSG probes will be mounted on XYZΘ piezo-driven nano-positionning stages. The vision of the probe – to – DUT contact will be ensured by high resolution camera. series USB VNA will be interfaced with the probing station to achieve compact solution and reduce non systematic errors inherent to the environment variations. A dedicated LabVIEW® software will be developed for sensing and control / automation by interfacing the probing station, VNA and camera.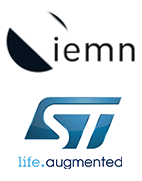 The project is funded by the Nano 2022 Plan in the frame of the common lab IEMN / STMicroelectronics®, which is part of a structuring process carried out at European level through the IPCEI (Important Project of Common European Interest) on Microelectronics.
The project will be part of the European Project TEMMT (Traceability for electrical measurements at millimetre-wave and terahertz frequencies for communications and electronics technologies). EURAMET joint research project is receiving funding from the Horizon 2020 European Union Funding for Research & Innovation under the European Metrology Programme for Innovation and Research (EMPIR). This project running from May 2019 to April 2022 involves 16 European organisations and 3 international organisations.
Application deadline:
Monday, December 23, 2019
Requirements
A MSc degree in electrical engineering or equivalent
Solid knowledge of microwave engineering
Experience in microwave instrumentation and measurements
Experience in using CAD ADS®
Experience in MATLAB® and Labview®
Location
The PhD thesis will be done at IEMN, a joint Research Unit (CNRS, Universities of Lille and Valenciennes, ISEN, Ecole Centrale Lille) with large expertise in RF characterization and nano-characterization.
Salary and contract terms
The salary for a doctoral candidate is 2100 €/month
Contact : Kamel HADDADI, kamel.haddadi@univ-lille.fr